Area Rug Cleaning Specials
Fine area rugs add an unrivaled elegance to any business, conveying a sense of refinement and grandeur that impresses clients. The Mussallem family has been providing quality commercial rug cleaning in Jacksonville, FL, for decades.
Book Now
Are Rug Cleaning Jacksonville, Fl
Michael's decades of experience and mastery in rug cleaning prompted him to embrace a new business—selling rugs. Following in the footsteps of his father, Michael has imbued his rug gallery with the same level of professionalism and pride as was engendered in his family business. Just as Mussallem Area Rug Specialists is arguably the finest rug cleaning company in the area, if not the world, Michael's Rug Studio has endeavored to become the most beautiful rug showroom in Jacksonville. This growing company sells an impressive collection of contemporary, traditional, and transitional rugs, meaning you'll find the perfect piece at any style, preference, and price point. If the rug you desire can't be found, it will be custom created according to your specifications.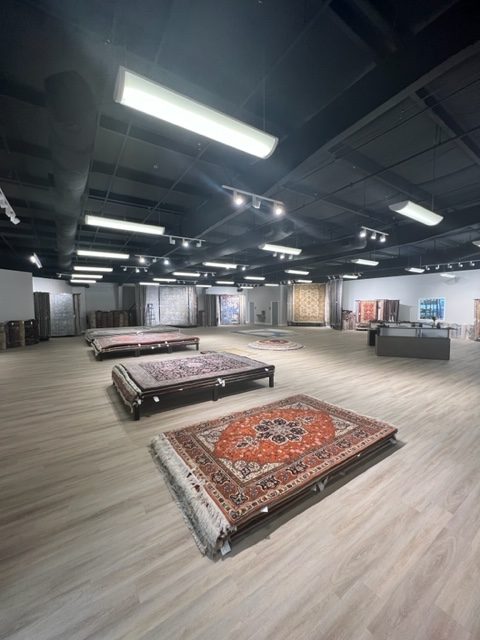 Area Rug Cleaning
Whether you have a timeless Persian, handwoven rug, a shaggy Moroccan rug, or a soft Turkish rug, we have the necessary skills to ensure your rugs stay looking beautiful.
Area Rug Repair
We perform restorative and functional repairs to mend any unsightly tears, moth holes, rips, burns, or tears.
Area Rug Services
We treat your rugs with superior care to maintain their longevity. Our family of experts works hard to maintain or restore beautiful pieces of decorative art that last for years.
Area Rug Cleaning in Jacksonville, FL
Protect your investment, as our family consistently keeps rugs looking luxurious and stunning in local businesses, despite wear and age that can detract from their true aesthetic. Instead of throwing out a valuable rug, rely on our specialists to mend it and revive its vibrancy.
In addition, Mussallem Area Rug Specialists offers pickup and drop-off services seven days a week, so you can conveniently schedule an appointment to have your area rugs cleaned, repaired, and padded.
Rug Cleaning, Repair, and Padding in Jacksonville
Clients make instant judgments about the appearance of your business, which can impact the credibility of your commercial venture. Ensure that your rugs are free of holes, burns, tears, and tangled fringes with our specialized rug care. Below are just some of the commercial cleaning services we offer:
Hotels—Rich colors and intricate area rug designs are one of the first things guests notice when entering your hotel lobby. Keep your woven art pristine with hotel rug cleaning in Jacksonville from Mussallem Area Rug Specialists.
Corporate Buildings—Maintain and attract a high caliber of clientele with our commercial rug repair and padding in Jacksonville, FL. We restore your luxurious rugs back to their original state by removing the damage caused by everyday wear, including holes and wrinkles. Ensure that your rugs are fresh and thoroughly clean with our corporate rug cleaning in Jacksonville.
Dining Establishments—Area rugs elevate the sophistication of any dining space but can quickly reflect the damage caused by heavy foot traffic. Rely on our proven craftsmanship for restaurant rug cleaning in Jacksonville. We are the city's secret to gorgeous area rugs that maintain their visual appeal day after day, week after week, and month after month.
Traditional Rugs
We specialize in traditional Rug cleaning Jacksonville, Florida!
Transitional Rugs
We specialize in Transitional Rug cleaning in Jacksonville, Florida.
Contemporary Rugs
We specialize in Contemporary Rug cleaning in Jacksonville, Florida.
+1 (904) 504-4665
Mussallem Area Rug Specialist